Update Your Existing Panels
Vecoplan Integrated Controls Gives You Update Options
Option 1:
VIC can rebuild your existing panels, bringing them up to code and making them safe.
Option 2:
VIC can design and manufacture new panels with updated technologies.
The expense of a new panel can often be less than the replacement cost of obsolete components.
That combined with the extended warranties and labor warranties that VIC provides makes a replacement panel the best bang for the buck.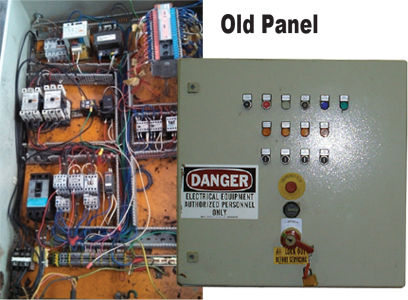 Obsolete or hard-to-find parts
Dangerous
Limited operator options
No wiring diagrams
Lengthy downtime trouble shooting
---
Built to latest NEC
Built to latest UL 508A standards
Latest HMI features
All Allen-Bradley parts
24 month warranty