Vecoplan Integrated Controls-
Why Choose VIC?
---
There are countless companies out there that offer custom control panel maunufacturing and systems integration - so what sets Vecoplan Integrated Controls apart?
1: Global Service:
Vecoplan Integrated Controls has service centers located around the world - offering a service solution that is truly global.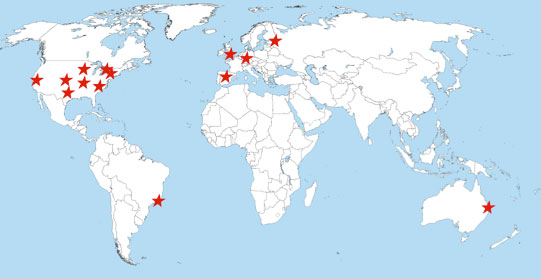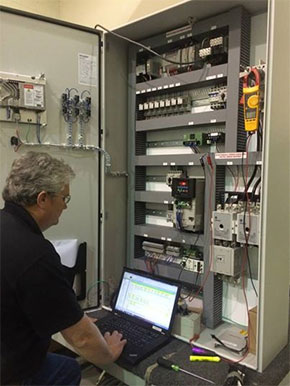 In North America:
High Point, NC
Buffalo, NY
Minneapolis, MN
Louisville, KY
Dallas, TX
Denver, CO
Fresno, CA
Toronto, Ontario
Around The World:
Frankfurt, Germany
Birmingham, England
Madrid, Spain
St Petersburg, Russia
Rio de Janeiro, Brazil
Brisbane, Australia
Coming soon: Japan and China
2: Above and beyond standards:
When OEMs are asked to meet a standard that is not what they normally do, they contact VIC. We deal with these standards every day and can easily engineer and build their panels to a higher spec.
UL508 A
Hazardous Locations
Safety Categories
SIL Safety Levels
Performance Levels
CUL, CSA, etc.
International Standards
3: Special Capabilities – Migration:
Need to update your existing controls? Vecoplan Integrated Controls can either rebuild your existing panels, bringing them up to code and making them safe – or VIC can design and manufacture a new panel with updated technologies and features. We give you options!
4: Special Capabilities – Motor Control Centers:
VIC has extensive knowledge and experience with the design and installation of motor control centers. MCCs can often be the best solution for your project, but they are not the ideal fit for every project. Vecoplan Integrated Controls can review your project and help you make the right decision. If an MCC system is the best solution, VIC will then design and engineer the MCC to fit your current needs as well as any future expandability. If not, then VIC can design and manufacture a controls system that will be the right solution for your project.
5: Special Capabilities – Mobile Applications:
The ability to design control systems that can stand up to the requirements and abuse that mobile applications dish out is something that Vecoplan Integrated Controls excels at. VIC controls systems have been performing in mobile applications such as mobile shredding systems, and have set the standard for controls in that industry.
6: Special Capabilities – HMI Design and Programming:
VIC is renown for the development of expansive yet intuitive touch screen interfaces. Features such as extensive trouble-shooting guides save maintenance expense and down time.
Maintenance Schedules
Operation Manuals
Parts Lists
Wiring Diagrams
Data Collection
Production Reports
7: Engineering Relationships:
Vecoplan Integrated Controls has strong relationships with some of the largest engineering firms in the industry, so there is no job too small OR too big!
8: Extended Warrantees:
When it comes to warranties, there is no other integrator that offers more than Vecoplan Integrated Controls. VIC offers full warranties on all labor for the first 3 months. In addition, VIC offers extended warranties on top of any manufacturer warranty – up to 5 years!
9: International Footprint:
VIC's expansive relationships and service centers around the world means that we can provide global coverage for large end-users and OEMs. These relationships and service centers also give the same international footprint for small OEMs as well.